Do you wonder what your clients or customers would say about your organization to a prospect or potential employee? Do you wish you better understood what they are experiencing and what their needs and wants are right now?
Strategically using surveys to track and understand your clients' positive and negative experiences with your organization is an extremely useful tool, and the results can provide insights that make a BIG impact, including:
Identify holes/gaps in the customer experience and/or sales process
Fine-tune marketing messages and develop key selling points
Pinpoint key concerns
Establish a baseline of client satisfaction
Discover new revenue generating opportunities or potential products or services
Impact your marketing strategy and help identify new target markets
Create public relations and marketing campaigns
Expand or eliminate specific programs

Now is a great time to start surveying clients as we all get back to the "new normal." Surveys are an opportunity to reconnect and find out where your clients' businesses stand, what has changed and what their current needs are. You can also find out how they'd like you to communicate with them moving forward (zoom or in person), get feedback on how you have performed during the COVID-19 pandemic and determine how you can add value as they move forward.
Who Should Be Surveyed?
It's often not practical to survey all your clients or customers due to the time involved. We recommend you focus on one segment to start the process. Focus on key clients, top revenue producers or similar criteria to help prioritize and create a list.
One tendency that we've seen is that many companies and organizations select only those clients and customers who are likely to provide positive feedback. To truly know what your clients really think, you must survey a thorough cross-section and be prepared to accept both good and bad feedback. If your stakeholders and/or team are uncomfortable with this, ensure a surveying process that provides confidentiality.
How to Get Started
It's important to develop survey questions thoughtfully with your end goals in mind. Do you want to know how clients really feel about your executive team, support staff and deliverables? Would you like to determine potential interest in a new product or service? Are you wondering if they would provide a glowing reference or a testimonial? Ask them!
Phone/In-person Surveys
We find calling survey respondents for an in-person interaction provides deeper insights than emailing an automated survey. The result is highly individualized feedback versus generic "fill in the bubble" responses. During the call, it's possible to listen to what respondents are saying and ask follow-up questions to delve deeper and get more detailed information. These calls should be tailored to target key stakeholders that potentially have a major impact on your organization.
Survey programs can be outsourced. Our experience shows that clients can be more honest with their responses when a third party is asking the questions. This is an especially good approach to take if you are surveying in response to concerns about your business' operations, reputation and/or employees.
Email Surveys
If you wish to inquire from a larger population, an email survey is a good starting point and can be crafted in a way that gleans insightful information. With the initial information from an email survey, a more targeted stakeholder list can be developed based on the feedback, and phone surveys can be conducted from there to maximize time and budget.
Email surveys have a low response rate, however. Getting just a 5% response rate is considered realistic. Be sure that the survey is sent to a large enough group to get representative results. Several factors also are in play in terms of response rate, including how the respondents are invited to take the survey, the survey length and complexity of questions and incentives. Working with a company that has surveying experience can increase your response rate.
What's Next?
After the surveys are completed, review the data to identify trends, assess gaps in the customer experience, evaluate marketing messages and even develop key selling points.
Compile a report with a summary of results, key points, recommendations and action items for your team. In addition to identifying key concerns, suggest approaches to address those concerns. Then leverage the findings to recommend potential revenue generating opportunities, service areas, target audiences or other areas to benefit the organization and bottom line.
Leverage Positive Responses
Survey responses can provide a treasure trove of testimonials that can be featured on your website, social media channels and new business proposals. Respondents who are especially effusive can be asked for a video testimonial, which can become another tool in the company's marketing arsenal.
In addition to testimonials, those who provide positive responses can be used as references or potential webinar or podcast participants, reinforcing your organization's message for a wider audience. Responses can also help identify potential content topics that will engage your audience and serve as a great starting point for case studies and white papers.
Learn From Negative Responses
As noted above, not everyone will have glowing things to say about your company, and it is important to develop action plans to address issues that appear repeatedly. Identify weaknesses in your organization that need to be addressed and potential opportunities not currently being leveraged. Learn and grow from the feedback, and leverage it to enhance your offerings and your team.
We Can Help!
The TW2 team has extensive experience with surveys and can help your team readjust to the new normal. Survey findings can help inform public relations and marketing campaigns and leverage the information into growth for your company. Contact us today to see how we can help!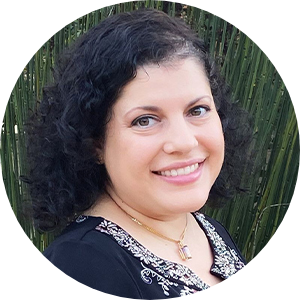 Reema Makani Boccia
Consultant
TW2 Marketing