Each year, the Urban Land Institute releases its "Emerging Trends in Real Estate" outlook on the evolving trends shaping the real estate industry. The local San Diego/Tijuana chapter of ULI, where TW2's Jennifer Whitelaw serves on the board as programs co-chair, invited Andrew C. Warren, director of real estate research at PricewaterhouseCoopers and co-author of the 2021 Emerging Trends in Real Estate U.S. & Canada report, to speak. We share this information as we will know it will be of special interest not only to TW2's San Diego and nationwide real estate clients but to our many clients and friends who service the industry.
Crafting the report was especially challenging this year, Warren said, and he pointed out that "It's never been more important to look at the local market."
According to Warren, it is hard to categorize San Diego's industry mix and "that's a good thing." He also pointed out that the pandemic has been a deterrent to investing in densely populated gateway markets, possibly giving San Diego a bump as an attractive secondary market.
Warren also said that the pandemic has accelerated trends in San Diego and throughout the nation that were already emerging.
Employees will still want flexibility to work remotely when they can, but this will vary across industries and locations. The trend will lead to new ways of using all types of real estate.
The pandemic and remote work are making the suburbs more attractive, especially to those priced out of urban markets. Some are also moving to different states. No one knows yet if this trend will continue long term.
The recovery for real estate sectors is K shaped, with industrial at the top and retail near the bottom. Retail real estate and channels will continue to transform as needs change.
Cleaning protocols are a must-have advantage and key to getting people to return to the office.
Municipalities' revenue from sales tax and tourism is plummeting, leading to cuts in infrastructure and jobs. This may affect the efficiency of the entitlement and building process.
The housing affordability crisis is worsening. Three million mortgages remain in forbearance plans. Over eight million households could be evicted. Back rent and fees are building up. More people than ever may struggle to afford housing.
The real estate industry is doing more to address systemic racism, with 49% of ULI's survey respondents indicating that their company has a plan to address inequities.
For more information about ULI San Diego/Tijuana, click here.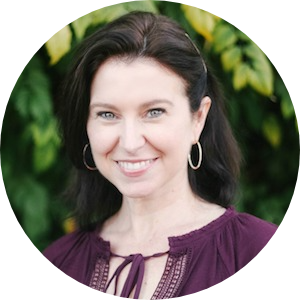 Jennifer Whitelaw
Senior Consultant
TW2 Marketing
TW2 University is where we share interesting and helpful information we learn through our marketing and communications consulting and in our adventures connecting with a variety of professionals through virtual and in-person events. Subscribe to email updates here.