Do you ever wonder how your competitors get articles placed in industry publications? Or how leading professionals — be they in the legal, commercial real estate, financial, construction, nonprofit or other industries — continually have fresh content they can share with interested audiences?
The answer is likely ghostwriting. It's an often-overlooked secret weapon offered by only a few marketing and public relations companies. If you want to establish your organization and professionals as thought leaders in your industry and gain valuable exposure in local, regional and even national publications, you should be taking advantage of ghostwriting services.
To develop success-driven content, your ghostwriter needs to provide industry knowledge, creative guidance, expert writing skills, media relationships, article publishing knowhow, heightened trend awareness and have excellent time management skills.
Here are four tips to finding, and working with, the right ghostwriter.
1. Make sure your ghostwriter is knowledgeable in your industry
No industry hacks here. You'll want assurance any writer you work with knows (and has experience writing for) your industry. Whether you work in technology, construction, legal or some industry in between, make sure you hire a writer who can approach all your content pursuits with insight to hit the ground running. This goes for having industry publication knowledge, as well. Writers who know what publications are looking for will have greater success placing articles
2. Establish a list of topics/themes to cover and publications to pursue
Your initial lineup of topics doesn't have to be dialed in. Brainstorm themes based on your organization's areas of expertise, current industry trends and evergreen topics that provide readers with valuable insight whenever they come across them — be it now or months, even years down the road. Then make a list of all the local, regional and national publications you'd like to see placement in. Round out your list by asking clients what publications they turn to for information. Industry publications are often on the hunt for great content and insight. A great ghostwriter will help zero in on your focus, streamline your content calendar and make sure you are pursuing suitable, winnable publications.
3. Connect with your ghostwriter to discuss articles, blogs and other content
It's important to communicate your vision while lending your voice and expertise to content. Make time to bounce ideas off your ghostwriter and get into the weeds of how you see content taking shape. The more you lay out how you see things coming together and what you'd like to see included (be it an industry study, new legislation, insight into a current trend or recent event), the more successful your ghostwriter will be in bringing your vision to life. When it comes to helping a writer mimic your tone of voice, provide them with past writing samples and connect for a phone or Zoom interview. These actions deliver valuable insights that give good writers a proper jumping off point to hone in on your voice.
4. Be ready and willing to participate in the development and editing process
Even the best ghostwriters depend on others for feedback, insight and added expertise. They'll rely on you to be an active participant in the brainstorming and editing processes to bring successful ghostwritten content home. The more you work together, the more streamlined these methods will become. You'll fall into routines, find a rhythm and ultimately produce top-notch content in which you control the message.
Made up of experienced marketing and PR professionals, including former journalists, TW2's skilled writing professionals check all the boxes when it comes to being successful ghostwriters.
We've been published (under client names, of course) in multiple local and national publications and continue to help clients across the legal, real estate, financial, construction, architecture and design, nonprofit and business service industries share insights and establish themselves as thought leaders.
Ready to get started? Reach out to TW2 to talk about content ghostwriting for your organization.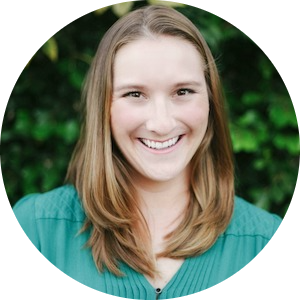 Andrea Papagianis-Camacho
Content Consultant
TW2 Marketing