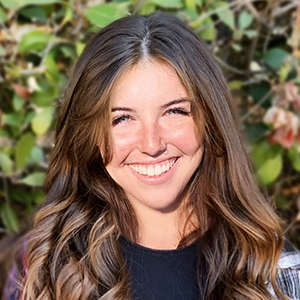 Account Coordinator
MOLLY RAST
Molly graduated summa cum laude from San Diego State University, where she studied journalism with an emphasis in public relations and a minor in interdisciplinary studies through the Weber Honors College. She applies her knowledge of and passion for the relationship-building aspects of PR and marketing to create content for clients that is both informative and engaging. In addition to press releases and media content, Molly has experience copywriting for websites, newsletters, blogs, social media, video scripts, and more.
Experience
Director of Brand Communications & Account Manager, Over the Moon Advertising
Account Coordinator for Capstone Campaign, SDSU School of Journalism and Media Studies
Public Relations & Event Marketing Intern, Green Kite Records
Professional & Community Affiliations
Member, San Diego Press Club
Awards & Honors
Excellence in Journalism Award (General Writing for Internal Publication), San Diego Press Club (2022)
Education
Molly earned her B.A. in Journalism with an emphasis in Public Relations from San Diego State University.
Personal
Molly enjoys taking road trips in her Honda Element and visiting national parks to go camping and hiking. She never leaves the house without her 35mm film camera and enjoys exploring coffee shops and farmers markets around the city with family and friends.